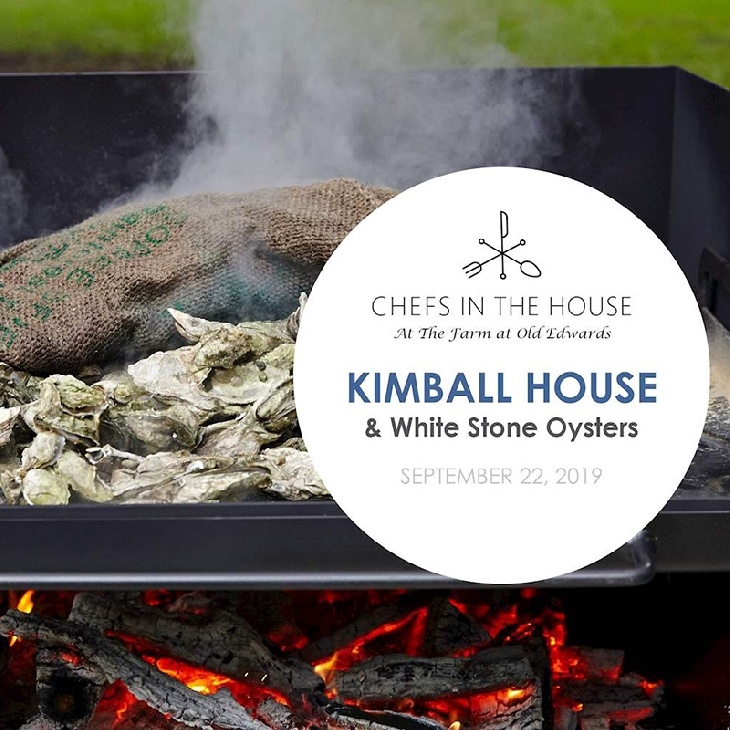 Food & Dining
Oyster Roast at The Farm at Old Edwards
September 22, 2019
Address:
The Farm at Old Edwards Inn, 338 Arnold Road, Highlands, North Carolina, United States, 28741
Event Description
SUNDAY AFTERNOON OYSTER ROAST AND LAWN PARTY
with Kimball House Restaurant (2019 James Beard Nominee for Outstanding Bar Program) & White Stone Oyster Company
Orchard House at The Farm at Old Edwards
Sunday, September 22 | 4 - 8 pm
For the September Chefs in the House dinner, we take the party to The Farm at Old Edwards where we welcome Chef Brian Wolf of Kimball House with his buzz-worthy-and James Beard nominated- mixologists. An oyster roast and raw bar will pique your palate for more deliciousness, like a strolling flavor extravaganza featuring tasty foods inspired by the Kimball House menu-such as oyster stew over a cowboy cauldron, beef carpaccio and crudo, fresh fish-fry bites and more. Stepping up the action for the afternoon will be lawn games, live music and cocktails with Kimball House mixologists.
Also joining the fun-and bringing the oysters!-will be White Stone Oyster Company, who's earned a national reputation for deep-cupped, sweet and meaty oysters from Chesapeake Bay.
COST AND DETAILS
Early Bird Pricing by June 15 | $140 per person
After June 15 | $160 per person
Plus tax and gratuity.
Call 828-787-2635 or 828-787-2916 to reserve your seats.
Check overnight lodging availability (not included in ticket price).
#ChefsInTheHouse #OldEdwardsInn
Join the Chefs Inner Circle! Book all three dinners in the Chefs in the House Dinner Series and receive a personal gift from Brian Wolfe, Todd Richards and David Bancroft to take home.
Acorns Designer Trunk Shows: Elizabeth Locke and Lorain Croft
August 18, 2019
Acorns Designer Trunk Shows: Hazen Jewelry
October 11, 2019