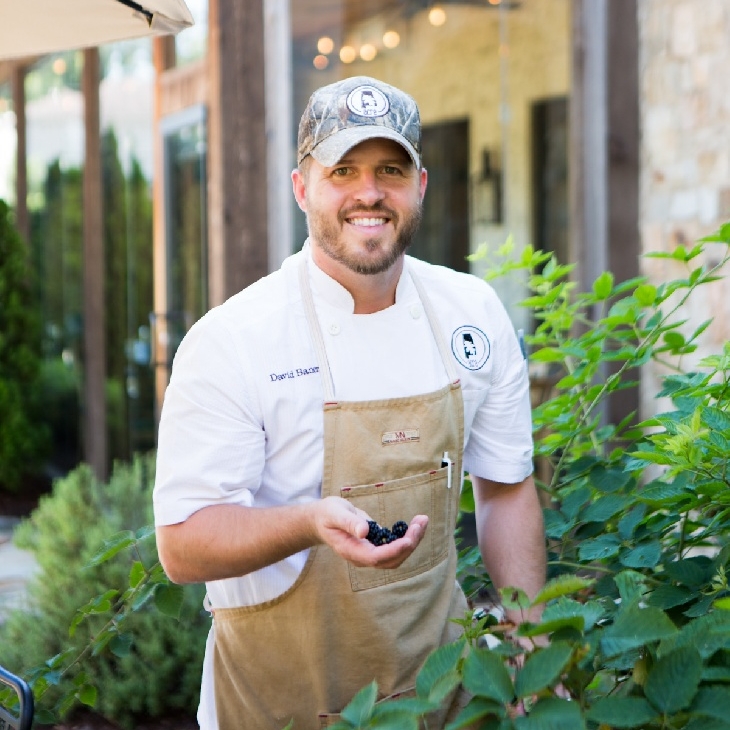 Food & Dining
Chefs in the House with David Bancroft of Acre
December 07, 2019
-

December 07, 2019
Address:
Half-Mile Farm, 214 Half Mile Drive, Highlands, NC, 28741
Event Description
DAVID BANCROFT OF ACRE IN AUBURN
Saturday, December 7 | With Live Music
6:30 pm Cocktails | 7:15 pm Dinner
Half-Mile Farm is delighted to present up close and personal experiences with some of The South's most acclaimed chefs in our Chefs in the House dinner series. Limited seating will make for memorable evenings amid the bucolic lakeside setting of a luxury country inn.
David Bancroft is the Executive Chef/Partner of Acre Restaurant in Auburn, Alabama and a 2019 James Beard Award nominee - Best Chef in the South. Born in Alabama but raised in San Antonio, Texas, David's passion for cooking began at an early age, smoking brisket and making BBQ.
Acre is a delightful anachronism -- a restaurant with sophisticated charm and repurposed architectural details serving stylishly modern food with roots deep in Southern soil. Good traditions for good people, a neighborhood place perfect for conducting business, relaxing with friends or making memories with family. The restaurant is located in the historic downtown district of Auburn just three blocks from Toomer's Corner, the heart of the Auburn community. Chef David Bancroft and his team bring classic favorites to the table with fresh, innovative flavors and artistic presentations. "Our goal is to interpret the complex, traditional tastes of the Deep South in a totally fresh and modern way," says Bancroft.
COST AND DETAILS
$155 per person, plus tax and gratuity.
Call 828-787-2635 or 828-787-2916 to reserve your seats.
Check lodging availability (not included in ticket price).
#ChefsInTheHouse #HalfMileFarm
Join the Chefs Inner Circle! Book all three dinners in the Chefs in the House Dinner Series and receive a personal gift from Brian Wolfe, Todd Richards and David Bancroft to take home.
View other dinners in the "Chefs in the House" Series at Half-Mile Farm